Tokyo
Tokyo is a mega-city with a population of over 12 million. The capital of Japan, it is the center of Japan's political, economic, and administrative functions. For the past several years, continuous redevelopment has been undertaken in central Tokyo, and new areas featuring modern and chic shopping spots and first-rate restaurants have been created and attracted considerable attention.
In contrast to these areas with their world-renown fashion houses and first-class department stores, there are also districts where stores and shops redolent of the past still remain. In those areas, many historical shrines and temples can be found, and traditional festivals and events still continue to be held today. Particularly from early to late summer, festivals and massive fireworks displays are held in many areas, inviting throngs of tourists. In addition, wooded areas and stretches of greenery still remain on the outskirts of Tokyo, and visitors can enjoy the natural scenery each passing season provides there.
As befits a world-class city, Tokyo also boasts many cultural attractions, such as art museums and exhibition halls, as well as numerous public facilities where visitors can appreciate the arts and classical entertainment. Many theaters also stage a range of performance art from the most classical to the avant-garde. Numerous artists from abroad are also attracted to Tokyo, and every day interesting concerts, recitals, and exhibitions are held in the city.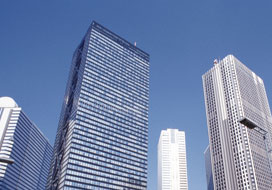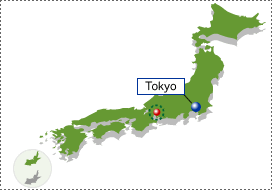 Places to see
The visitor to Tokyo can create a widely divergent plan for exploring the city, from experiencing the quaint, old-Japan atmosphere of the downtown districts to enjoying the modern and stylish spaces uptown.
Asakusa
Asakusa is one of the most famous tourist locations in Tokyo. Going through Kaminari-mon (Thunder Gate), from which hangs a large red paper lantern (a traditional street illumination with Japanese-style paper affixed to thin slats of bamboo that functions as a sign for a temple or shops), visitors walk along Nakamise Shopping Arcade, which is lined with many souvenir shops and restaurants, to Sensoji Temple. Sensoji Temple, also known as Asakusa Kannon-do Temple, is the center of Asakusa. Asakusa flourished as an entertainment district from the Edo Period, and still today visitors can get a feeling of that bustling atmosphere.

Ryogoku
Sumo tournaments are held at the Ryogoku Kokugikan (Sumo Hall) in January, May, and September and attract many spectators. The Kokugikan also houses the Sumo Museum, which keeps and displays many materials about Sumo.
Ueno Park
The location of several museums, Ueno Park is also home to Japan's first zoo. During the cherry blossom season, the park is filled with picnickers and revelers, and throughout the rest of the year, it is an oasis of greenery in the middle of the city, with visitors enjoying strolls around Shinobazu Pond, which is famous for its blanket of water lilies.
Imperial Palace
Located in the middle of Tokyo, the grounds of the Imperial Palace have an abundance of seasonal plants, and a stroll around the palace's moat is an excellent way to view the beautiful colors of these plants. The East Garden, which features the honmaru ("main circle" of defense) and the ninomaru ("secondary circle") of the Edo Castle, the residence of the Tokugawa Shoguns (the supreme rulers of Japan) during the Edo Period (1603-1867), and the Outer Garden, where Niju-bashi Bridge can be seen, contain many historical landmarks. A good jogging course encircles the Imperial Palace, and every day many joggers can be seen running around the palace. There are also areas on the grounds generally open to the public.

Nihonbashi
In the neighborhoods of Nihonbashi, traditional shops selling paint brushes, scissors, dried bonito, and other items made by techniques inherited from Edo craftsmen line the streets.
Tsukiji fish market
This is a huge market filled with seafood from all over Japan. The Tsukiji market wholesales fresh products to restaurants and hotels in the Tokyo area. In the outer market, which ordinary customers can use, an abundance of fresh and cheap seafood products is available, and there is a row of sushi shops and other eateries with established reputations for serving delicious food.
Newest areas
Odaiba, Roppongi, Shiodome, Shinagawa, and other areas have undergone extensive redevelopment, with many high-rise buildings going up in those areas. These new commercial complexes include hotels, restaurants, cinemas, and theaters, providing visitors with great opportunities to enjoy shopping at chic stores and dining at popular restaurants.
Recreation
Television stations
The general public can visit the national broadcast station, NHK, as well as private TV stations. The "idea" goods offered at these broadcast stations make ideal souvenirs.
Hot springs
Spa facilities at natural hot springs in Korakuen and Odaiba provide visitors with the greatest comfort and are very popular. There is also a "one-day" hot springs spa with a beautiful view of a Japanese garden in a leisure area in Nerima-ku (Nerima City) that allows visitors to enjoy spa facilities for a day.
Amusement parks
There are several amusement parks in Tokyo. Families can spend a fun-filled day at them, enjoying the latest facilities such as innovative water slides, pools, theaters, and restaurants.
Gardens
Several famous gardens (Rikugi-en Garden, Korakuen Garden, Koishikawa Korakuen Garden, Hamarikyu Garden, etc.) remain on the former sites of the residences of feudal lords of the Edo Period. These gardens offer quiet and tranquility within a splendid natural setting, making it hard for the visitor to believe he or she is in the middle of a bustling city. At these gardens visitors can appreciate the beauty of Japanese gardens landscaped according to traditional methods and styles.
Cruises
Visitors can get a good view of the Tokyo megapolis by cruising down the Sumida River and passing under its many bridges. A dinner cruise on a yakata-bune , a boat festooned with lanterns that offers tempura and sashimi (raw fish) courses is also a recommended attraction.
Dining
With its elegant Western-style restaurants, where first-class chefs from around the world display their culinary skills, and its long-established Japanese-style restaurants, whose chefs create dishes that come close to the realm of art, Tokyo is a world-renown gourmet's city offering diners a dazzling array of cuisines.
International cuisine
Tokyo has a world-wide reputation for giving diners the opportunity to sample the cuisines of countries around the world. With an enormous variety of foods available at first-class restaurants to small food stalls, visitors can enjoy a culinary palette of wide-ranging tastes and flavors.
Traditional Japanese food
Traditional Japanese flavors and cuisine are still preserved at the numerous sushi, unagi (eel), soba (buckwheat noodles), tempura, and other Japanese restaurants in the city.
Fast food
From Japanese-style rice-bowl-based fast food to international franchise hamburger chains, a variety of fast foods is available at low cost and better-than-average quality.
Shopping
Tokyo is a shopper's paradise that can satisfy any shopping need and desire. Visitors can enjoy shopping at a very wide variety of shopping locales that are sure to offer just the items to fit every purpose and requirement—from cheaper items to the most luxurious goods, from traditional Japanese products to imports from around the world.
Edo-Period toys, confectionaries
Tops (spun either by hand or with a string on their axis), kites (made of paper on bamboo frames), and other toys with the feel of the Edo Period, as well as simple confections (for example, cheap candies for children) make great souvenirs. (These traditional toys and sweets are sold at souvenir shops around Sosenji Temple in Asakusa and other downtown areas.)
Japanese craftwork
Available at reasonable prices, Japanese-style fans, towels, and craftwork that utilizes Japanese paper can be purchased for interior decoration.

Electrical appliances
Aside from those in the Akihabara district, there are many large-scale chain stores in both the downtown areas and the suburbs that offer state-of-the-art household appliances at discount prices. Duty-free shops or floors can also be found in these areas.
International brand-name goods
Fashionable high-quality brand-name goods from around the world can be purchased at department stores, hotel shopping arcades, on-premises shops in large commercial buildings, and, recently, at large factory-direct stores opening in downtown areas.
Tourist Offices
Japan National Tourist Office "TIC": Narita: 0476-34-6251;
Yurakucho: 03-3216-1901 (English spoken)
Information Bureau of Tokyo: "Information Counter" at the Yaesu exit of Tokyo Station (English spoken)