Access to EXPO Site By Railway/Shuttle Bus
1. Information on access to EXPO site
Access Map

We recommend that visitors use public transportation such as train and bus to reach the EXPO site, about 20 kilometers east from the central part of Nagoya City, in order to reduce both traffic congestion and environmental load.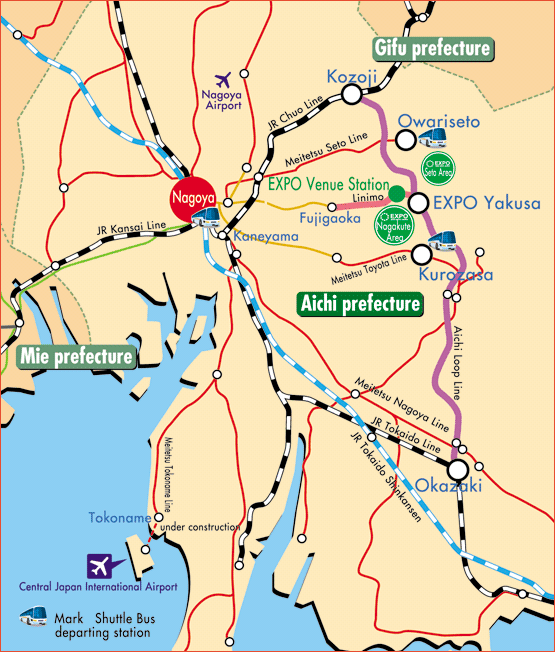 To enlarge image and print out this page

2. Main routes to EXPO site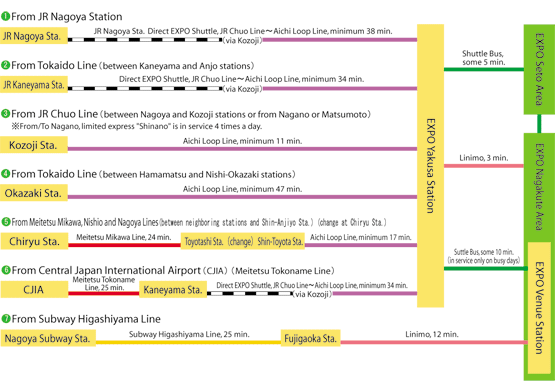 3. Information on Station Shuttle Bus
Shuttle bus direct to EXPO Nagakute Area (East Terminal) is in service everyday during EXPO.
Shuttle bus from Nagoya and Kurozasa stations via expressway to the EXPO site.