Water square / Wind square / Forest Path
Take a walk in a wonderful square where water is running and the breeze caresses the leaves. It is an area suitable not only for promenading but also for letting small children play.
One can walk around comfortably with one's children and even enjoy swimming in midsummer. Esplanades have been created in the beautiful fields on which the Aichi Youth Park was once located. Trails paved with woodchips are friendly to your feet.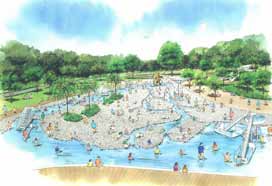 Water square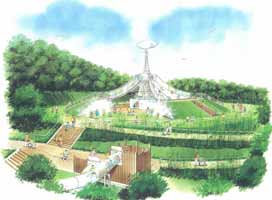 Wind square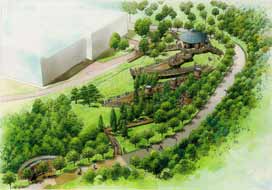 Forest Path