Central America Pavilion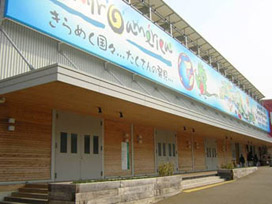 Official name
Central America Pavilion
National Day
08.19.2005 (Fri)
Theme / Exhibition
At the pavilion, the present situation in the Central American region and its attractiveness are introduced on a large TV screen.
Central America is an area facing both the Pacific and Atlantic oceans. The differences of the two oceans are shown in beautiful submarine images and in an exhibition of rare sand. At the same time, the Panama Canal linking the two oceans is introduced.
Various tropical rainforests are reproduced using genuine plants. Various animals, insects and birds in Central America are also shown on a large screen.
In addition, the wisdom and techniques of people in the ancient times are introduced by visual images and exhibitions of various civilizations, such as Mayan, Toltec and Olmec. Also shown is the fact that coffee is playing an important role in the preservation of forests.



Food / Drink
Tasty Central American coffee and light meals are served.

Goods
Handicraft articles, decorations, plants, food and coffee from each Central American country are on sale.