Cuba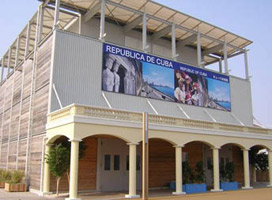 Official name
Republic of Cuba
National Day
07.26.2005 (Tue)
Theme / Exhibition
The concept of the exhibition is to show how Cuba is preserving nature and historical relics. The exhibition hall has adopted a colonial style. "Symphony of Inter-Culture" is the sub-theme, and Cuba's harmonizing of different cultures is introduced from various angles.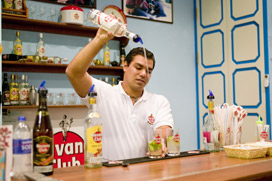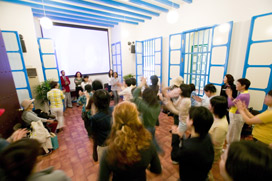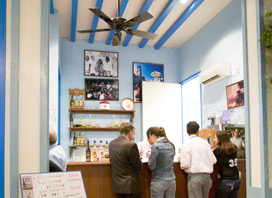 Food / Drink
At the bar, there are various kinds of rum-based cocktails, tropical fruit and espresso coffee. As you enjoy them, you will feel as if you are in the Caribbean.
Goods
To be sold are cigars (said to be of the world's highest quality), compact disks of Cuban dance music, coffee and honey.