Iran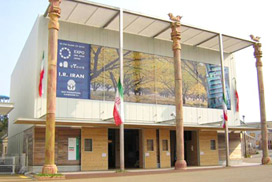 Official name
Islamic Republic of Iran
National Day
04.01.2005 (Fri)
Theme / Exhibition
The concept of organizing the pavilion is based on the sub-theme "Art of Life." The contents are the examples of ancient monuments, archeological masterpieces of art and architecture, traditional music and poetry, the skillful artisans weaving handmade carpets and kelims and producing other crafts, and the ancient irrigation and cooling systems working throughout history.
Iranian cultural heritage shows the country has been one of the most important cradles of civilization. The exhibition represents the insight of Iranians and their traditional knowledge and human intelligence for keeping and safeguarding natural resources and how they respected nature's dignity and created mechanisms to protect it.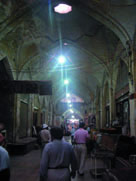 Food / Drink
A tearoom is available to serve tea in the traditional Iranian style. Visitors can enjoy Iranian tea with dried fruit and nuts and the Iranian style of hospitability.
Goods
A shop sells small replicas of historical objects and Iranian art and craft gift items. Drinks, fresh and dried fruit are also available.