Robot Project: We Live in the Robot Age
An Opportunity to Encounter Diverse Robots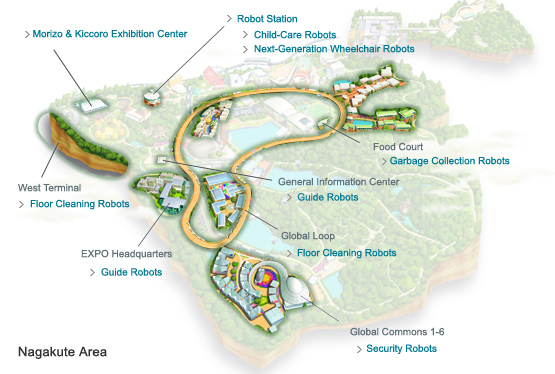 The Japan Association for the 2005 World Exposition will conduct a Robot Project at EXPO 2005. The project will feature working robots that clean, patrol, guide visitors, and perform other tasks, as well as prototype robots.
Japan's robotic technology is of a globally competitive standard and is expected to grow into one of the key industries of the nation. Years of research and development have already yielded numerous robots that are in practical use today. The market is estimated to reach 1.8 trillion by 2010.
In the light of these facts the Ministry of Economy, Trade, and Industry (METI) and the New Energy and Industrial Technology Development Organization (NEDO) have been jointly promoting a project for the practical application of next-generation robots. Held under the joint sponsorship of the Expo Association and NEDO, the Robot Project will offer visitors to EXPO 2005 the opportunity to encounter diverse robots: approximately 100 robots that NEDO has been developing based on funds provided by METI, in addition to robots developed by the private sector.
Japanese people have had an affinity to robots for decades, largely due to their depiction in animation and other fiction. Through EXPO 2005, the Expo Association believes it is highly important to provide the experience of a future in which robots and people coexist and to demonstrate Japan's technologies and robotic culture to the world.
Programs promoted by the Government of Japan
Five types of robots will be working at the Expo:
Sanitation robots will clean exterior floors and collect and replace garbage bins;
Security robots enable remote surveillance, can detect fire, and give simple directions;
Guide robots will guide visitors in four languages;
Child-care robots will play and talk with children;
Next-generation wheelchair robots will transport visitors, avoiding obstacles.
Programs promoted by the Government of Japan
Prototype robots that have not yet reached the practical stage but hold future potential are being developed under the Prototype Development Support Program. The Expo Association will organize a Prototype Robot Exhibition featuring all 63 prototypes. The exhibition will be held for 11 days from Thursday, June 9, to Sunday, June 19, at the Morizo and Kiccoro Exhibition Center, a convention venue in the Expo site.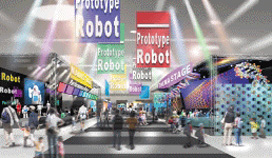 Programs promoted by the Expo
The Robot Station will be created in the former Aichi Children's Center building, located in the Interactive Fun Zone, as the hub of the Robot Project. The pavilion will include a stage on which working robots will give demonstrations, an exhibition booth in which robots will undergo maintenance, and other attractions. Here visitors will be able to interact with robots at any time.
The Robot Project will comprise the Working Robots, the Prototype Robot Exhibition, and the Robot Station. The Expo Association and NEDO will jointly produce the project based on the keywords Fun, Interaction, and Embracing Dreams.
The project will be cosponsored by the Sankei Shimbun and Fuji Sankei Business.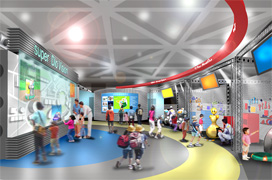 Robot Station : View maintenance of working robots and interact with robots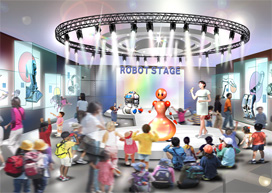 Robot Stage : Watch demonstrations by working robots