Sightseeing
The area around EXPO 2005 JAPAN is so interesting as well!
Heartland highway Aichi, Nagoya (English)
Nagakute Town
Located just next to Toyota City, made famous by the car manufacturer Toyota Motor Corp., Nagakute is well-known as the locale of a great military engagement in Japanese history, the Battle of Nagakute (1584), in which Tokugawa Ieyasu (1542-1616), who established the Edo shogunate (1603-1867) that was to rule Japan from the 17th to the middle of the 19th century, led his troops to victory. The Toyota Automobile Museum, where visitors can see the history of American, European, and Japanese cars unfold before them in the remarkable exhibitions of cars there, is also located in Nagakute.
Toyota City
Because of the presence of Toyota Motors, the city of Toyota is known worldwide as an automobile manufacturing city. Toyota is also the homeland of the Matsudaira clan, from which Tokugawa Ieyasu (1542-1616) emerged to lay the foundation for the Edo shogunate (1603-1867), and many places of historical interest still remain in Toyota.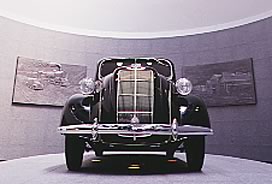 Seto City
The symbol of the city of Seto is Seto-yaki ceramic ware, one of the outstanding representative types of Japanese pottery and ceramics. The origins of Seto-yaki date back to the Nara Period (710-784). Seto-yaki pottery has been extensively produced from long ago, and still today Seto maintains its proud tradition as one of the leading producers of ceramics in Japan. The fact that Seto-mono ("article from Seto") became synonymous, because of Seto-yaki, for pottery in Japan reminds us of the great popularity Seto ceramics have always had. There are many spots for tourists to appreciate Seto ceramics such as the Seto City Folk Historical Materials Museum and the Aichi Prefectural Ceramics Museum, as well as numerous places to enjoy the experience of actually making ceramic pottery.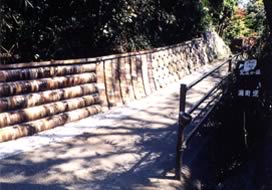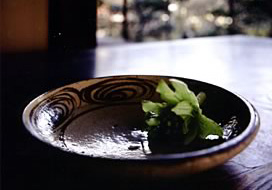 Nagoya City
The capital of Aichi Prefecture, Nagoya City boasts a population of over 2.19 million people and is a core metropolitan area in the central region of Japan. Rising high above Nagoya Station, a busy hub for departing and arriving Tokaido Shinkansen bullet trains, is the JR Central Towers, the new gateway to Aichi, and a stream of new shops and accommodations are opening in this glittering complex. Within Nagoya City, the tourist can visit many historical buildings, beginning with Nagoya Castle (Nagoya-jo), as well as a variety of museums such as the Tokugawa Art Museum. With many other areas of unique interest crisscrossing the city, visitors can enjoy to their heart's content the kind of sightseeing, shopping, and dining that only Nagoya provides.