EXPO2005 INTERNATIONAL WORKSHOPS

"Creation of Sustainable Society ~Harmony and Coexistence~"
Theme Concert
"Bridge Eternal" ~ Neo-Balkan Concert ~
+ Date and Time
Sunday, August 28
Doors Open : 18:30 Concert: 19:30~20:30
+ Venue
EXPO Dome
+ Organizers
Japan Association for the 2005 World Exposition
+ Supported by
FUJITSU TEN LIMITED
+ Artists
Vasil Hadzimanov Band
(Serbia & Montenegro / Macedonia)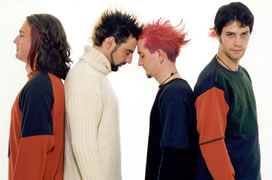 Slobodan Trkulja ( Serbia & Montenegro )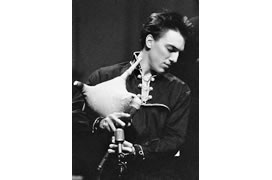 Oha ( Bosnia & Hercegovina )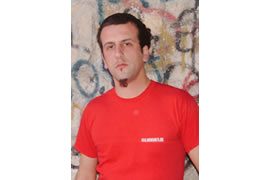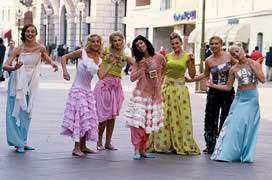 + Special Guest
Nagoya University of Arts Brass & Drum Section
Outline
Representative musicians of the Balkan countries are gathering together at the EXPO 2005 International Workshop, transcending differences in religion or culture. In the Balkan region that has, since ancient times, been the point of interaction among various civilizations to "bridge" the cultures, arts and music of East and West, a new social movement is beginning to emerge. Its' aim is to construct a unique society in pursuit of the coexistence of nature and mankind, different from the 20th century type society, in making a recovery from the destruction and attempting to build a new society. Many well-known artists, active in this region, are playing the role of the drivers of this movement, as they express themselves in their own novel ways.
In the original session of the EXPO 2005 Aichi Japan, messages from the Balkans are delivered through Neo-Balkan music.
Profile
Vasil Hadzimanov Band (Serbia & Montenegro / Macedonia )
Formed in 1997. Members are Vasil Hadzimanov ( Keyboard /Piano / Vocals ), Vlada Samardzic ( Bass guitar ), Bojan Ivkovic ( Percussion ) and Srdjan Dunkic ( Drums ).
The music of the Vasil Hadzimanov Band draws on the traditions of natural harmony connecting the past with the music of today. They mix Balkan traditional, folk rhythms and melodies with western, modern musical styles ( jazz, funk, world music…). You can call Vasil Hadzimanov's music jazz, funk, ethno, rock, techno, Afro-Cuban or pop…and you will be right in each case. It is all that and more. It is a fusion of all of these styles.
TV / film work: In the summer of 2002 the band joined famous director Goran Paskaljevic and his film crew, in making of a documentary about Belgrade, for ARTE television. Vasil composed the music and the band acted and performed music in the movie. Vasil's music can also be found on "011 Belgrade" a movie by young Austrian director Michael Pfeifenberger and in a new movie by Rasha Andric "When I grow Up I Wanna Be Kangaroo".
Discography:
First CD: 2001 published by PGP RTS, The first edition was sold out in three months.
They won the award Beovision 2002 for the best debut album of the year.
Secobd CD: 2003 "Kafanki", again published by PGP-RTS, which they are currently promoting across Europe. This album won the Suncane Skale Award (2003) for the best instrumental album of the year.
Slobodan Trkulja
(Multi-instrumentalist, composer and arranger and founder of Balkanopolis / Serbia & Montenegro )
Beside clarinet, saxophones and flute, he also plays Serbian traditional woodwind instrument such as the gajde (bagpipe) with single and double chanter, Duduk, Pipe, Kaval, Frula, Diple (cornemuse), Dvojnice (double pipe), Okarina and others.. Since the age of 13 he has pursued his interest in folk music as a member of the eminent Yugoslav academic folklore ensemble, Sonja Marinkovic. When only 14 years of age he was performing with Kolo , the professional folklore ensemble from Belgrade. In 1998, (aged 21) he was artistic leader of the International Ethno Music Camp at the Falun Folk Festival in Sweden. The same year he took a major part in the World music project in Stockholm (cultural capital of Europe for that year) which was sponsored and organized by the Swedish concert institute-Swenska Rikskonserter. Slobodan studied saxophone at the Amsterdam Jazz Conservatorium. When living in Amsterdam he played with some of the world's greatest musicians like Avishai Cohen - bass, (Chick Corea new trio), Dick Oatts - alt sax (Thad Jones/Mel Lewis orchestra, Everything but the Girl), composer and arranger Peter Herbolzheimer, Martin Fondse Oktemble, Eric Vloeimans, Jan Kuiper & Jungle warriors, Stian Carstensen (farmers market), Turqumstances. He is currently working with the Ethnomusicology Department of Belgrade and Novi Sad Academy of Fine Arts. He plays with some of the best musicians in the Balkans including Petar Ralchev (accordion), Theodosii Spasov (kaval) and others. In 2001 he toured the Benelux countries as a member of Eddy Martinez Latin Big Band (the world famous Colombian Latin-jazz pianist) which included some of the top jazz musicians in Holland such as Jarmo Hogendijk, David Rotchild and others. He has also performed as guest soloist with one of the best big bands in Europe, the Jazz Orchestra of the Concertgebouw consisting of Holland's top jazz musicians.
Further information : www.balkanopolis.com
Orhan Maslo(a.k.a. Oha)
(Precessions, Congas and Djembe/ Bosnia & Hercegovina )
Oha started a music collaboration with Nigel Osborne, Emeritus Professor of Music at Edinburgh Univeristy in 1995, working with disturbed children in his war-ravaged town of Mostar. As a result he became a workshop leader at the Pavarotti Music Centre in Mostar with special responsibilities for young people and percussion (under the directorship of South African drummer Eugene Skeef) as well as running workshops in mental hospitals.
Today he is one of the top percussionists in the South Eastern Europe. He has collaborated with artists like Brian Eno, Horace Andy, Vasil Hadzimanov and Mostar Sevdah Reunion, Sevdah de Luxe, the Sarajevo Drum Orchestra, Umoya Ensemble and the Dutch Metropole Orchestra for whom he has composed and played. He is also a music producer and percussion teacher.
Administration:
He has organised the 2004 'Off On Road' Film festival and the PIRATE TV tour through the in the South Eastern European region in 2001, working with Matt Black and over twenty travelling musicians. He is organiser for the Europe Days in Mostar. He has organised a music club in Mostar which was responsible for over 100 events, involving usicians from around the South Estern and Western Europe.
Discography:
Oha has featured on numerous CD's including Siktar, The Mostar Sevdah Reunion, Vasil Hadzimanov band etc.
Putokazi (Croatia)
Formed in 1985 and new members are selected every year. Putokazi...a choral ensemble of up to 7 singers who perform choral singing with contemporary arrangements. Their performances involve stage and dance movements. Their approach to choral singing is the first of its kind in Central Europe.
Discography:
1987 LP Putokazi
1991 LP With Respect for the Beatles
1992 CD Good Morning Musicals
1994 CD The End Collection: 10 classics of film music
1996 CD PUTOKAZI PREDSTAVLJAJU
1997 CD Zemlja (The Earth)
2000 CD Nova Zemlja (New Earth)
2001 CD Hrvatske Uspavanke (Croatian Lullabies)
Background:
The sextet PUT were choral performers from Putokazi and were the winners of the Croatian Eurosong entry for 1993. (song: Don't Ever Cry)
The quartet E.N.I. were also performers from Putokazi and were the winners of the Croatian Eurosong entry in 1997 (song: Wake Me Up).
In 1997 their project Zemlja (Earth) was selected for performance from 150 entries at the Radio France International's 1997 Easter Discovery event.
Further information : http://www.putokazi.hr/
Application
Advanced reservation: Please refer to the EXPO 2005 official web site or the EXPO 2005 official guide book and submit your application online (either from computer or mobile phone).
If you would like to see the show, please take a seat ticket at the EXPO Dome Ticket Booth. It will be distributed from 0:00 p.m. on August 28.
All seats are unreserved except some areas.
*Visitors without admission tickets for the EXPO 2005 will not be able to enter.
*If the number of applicants exceeds the capacity of a program, no more applicants will be accepted.
For further information: EXPO 2005 Message Events Operating Office
Tel: +81 (0)52-955-6015 Weekdays 10:00-18:00